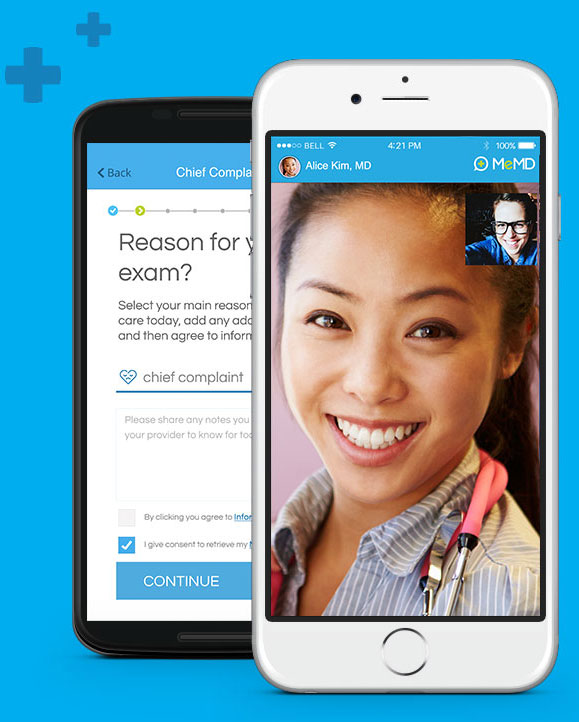 Have a doctor's visit, anywhere.
Need expert care quickly for a minor illness or injury?
With on-demand video exams from MeMD, adults and children can be treated 24/7 for routine health issues.
• Real-time video exams
• Prescriptions when medically necessary
• Doctors, nurse practitioners & physician assistants
• Find a pharmacy nearby
• Download for FREE!