In Business Magazine's February issue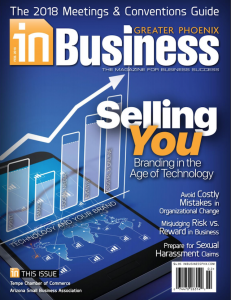 MeMD's Vice President of Marketing Elie Goodman joined Phoenix-area business leaders to share insight into the integration of technology and marketing in the Feedback section of In Business Magazine's February issue.
He explained how MeMD's marketing team used free flu maps generated by Google and the Centers for Disease Control and Prevention to geo-target key parts of the country hit hardest by the flu via Facebook advertising – enabling the company to promote its telehealth services in areas where they were needed most.
In Business's Feedback section features Phoenix-area business leaders' responses to a key question in that month's issue.